Kingston Foreshore and Manuka Oval take a starring role beside Canberra cricketer Maitlan Brown and the Abode Hotels ACT Meteors team in a new TV advertisement due to premiere today.
The ad, shot at sunrise in Talopea Park and at the home ground of the Meteors, celebrates the high-profile women's cricket team's new #makeanimpact campaign, in which the players have committed to inspiring the local community through both their on-field performance and off-field volunteering work.
"As well as being proud naming sponsors of the team, Abode Hotels wanted to help to bring #makeanimpact to life," says Abode Group General Manager Rien Donkin. "We sponsored the film production and online promotion of the TVC, as well as helping coordinate the campaign."
The ad will air across the Southern Cross Austereo network from today.
Those who want to catch the team in action during the upcoming 2017 WNCL season can attend free home games at Manuka Oval on October 6 & 8.
"Having a crowd is great because it motivates you to bowl faster and harder, and it brings energy out on the field. We want to share that experience with Canberrans and we need you there with us," says Meteors bowler Maitlan Brown.
"We've been working really hard on our skills, strength and fitness and now we're about to step onto Manuka Oval. We've got such a great team culture, no one plays for themselves and it's really enjoyable to be out on the field with your mates."
For more information on the team and fixtures visit: http://www.cricketact.com.au/teams/meteors
Media inquiries: Sean Smith 0410 627 124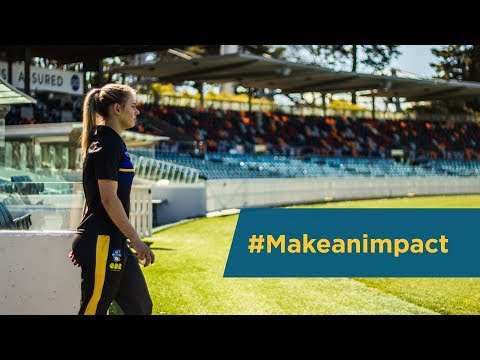 